The north of Vietnam makes a statement with majestic mountain ranges, centuries-old rice terraces, and fascinating ethnic groups.
Along the banks of the Red River lies Hanoi, a city locked in time yet simultaneously leaping forward. Hanoi's atmospheric Old Quarter, beautiful Hoan Kiem Lake and classic colonial architecture will leave you enchanted. There are excellent museums and art galleries to tour and when you get hungry, you'll find the northern streetfood is both abundant and delicious. Pull up a chair at one of many charming cafes to watch life unfurl and gain a sense of the city's timeless rhythm.
Not far from Hanoi waits the fairy tale landscape of Ninh Binh, where sheer limestone cliffs rear straight up from paddy fields, and rowboats will bring you on a mesmerising journey through river caves. No visit to the north is complete without a cruise on Halong Bay to soak in the sight of thousands of islets and the bay's deep emerald green waters.
Central Vietnam is known for its well-preserved historical sites, smiling locals, and soothing natural beauty. The central coast will beckon you with the promise of enriching experiences and sun-kissed days by the beach.
Stroll down the narrow streets of Hoi An's Ancient Town, where timber frame shophouses still appear the way they did centuries ago, and the streets are aglow in colourful lanterns each night. Or acquaint yourself with the final days of the Nguyen Dynasty in Hue, where royal citadels, tombs and temples are sprinkled along the tranquil Perfume River.
In between, modern Danang City offers a taste of some of Vietnam's most luxurious resorts and top golf courses — as well as one of the country's best beaches. And a few hours away, Phong Nha's spectacular caves are the latest frontier for nature enthusiasts.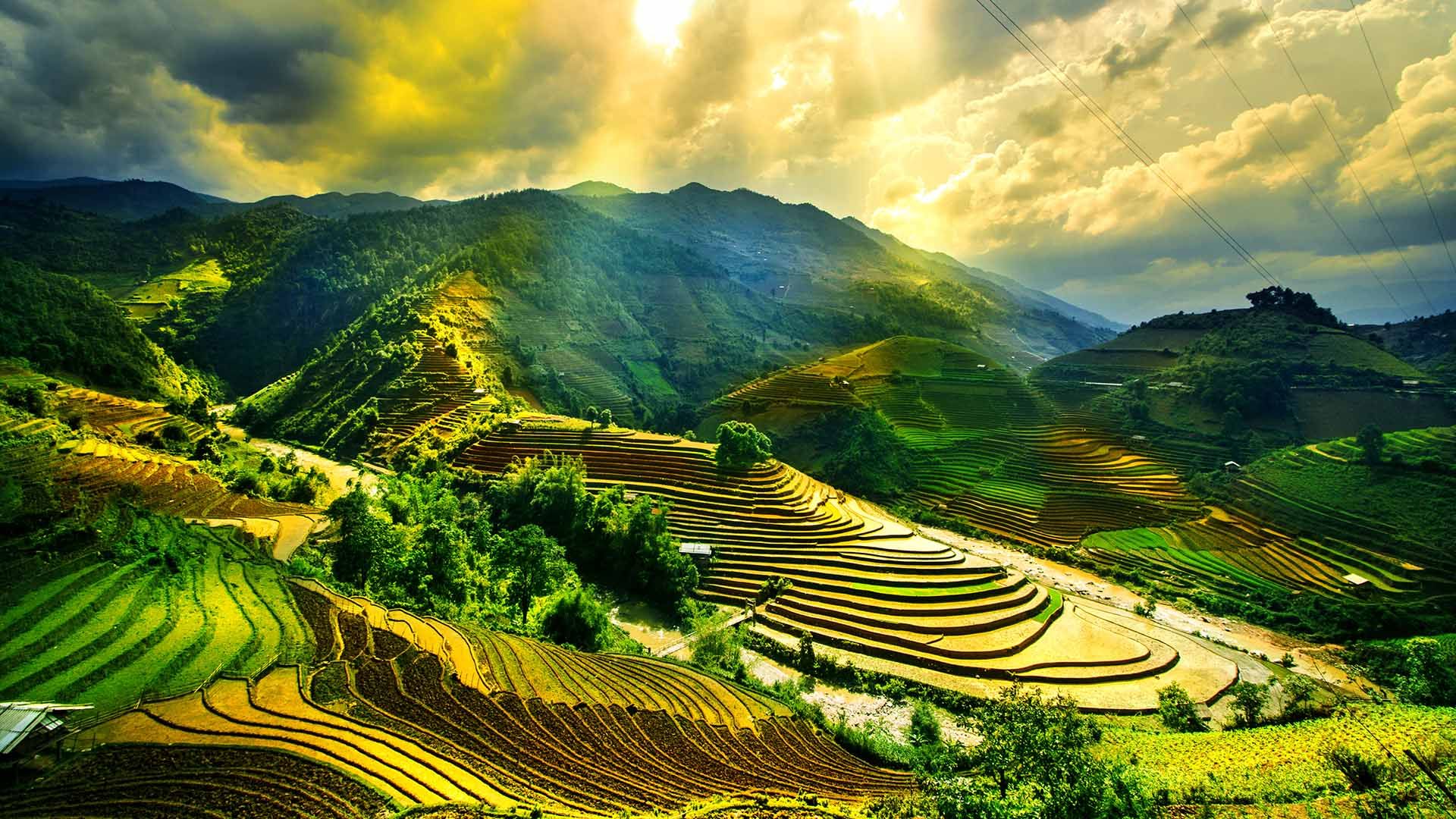 From island escapes to the non-stop action, southern Vietnam offers both vibrant urban energy and mellow countryside.
Start off in the sensory overload that is Ho Chi Minh City, a metropolis where humble mom-and-pop shops share street space with modern skyscrapers. Beyond the city limits you'll encounter the languid Mekong Delta, where life takes place on water and farmland rolls out as far as the eye can see.
Not far away, Mui Ne lures holidaymakers with a laid-back beach vibe and reputation as the kite-surfing capital of Vietnam. Offshore, islands such as Phu Quoc and Con Dao will welcome you with pristine coastlines and untouched landscapes.